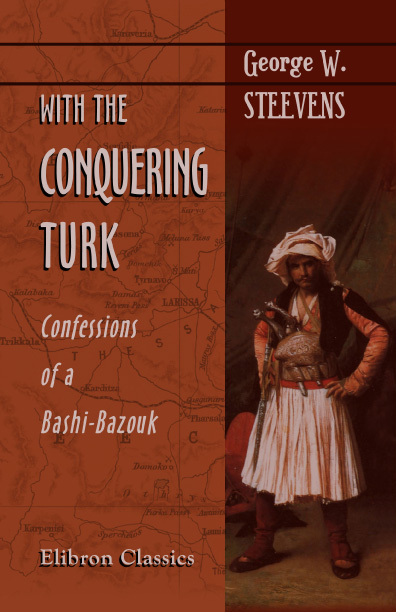 With the Conquering Turk.
This Elibron Classics title is a reprint of the original edition published by William Blackwood and Sons in Edinburgh and London, 1897. This book is in English. This book contains 340 pages. This book contains color illustrations.
ISBN 9781402151361
1-4021-5136-5 / 1-4021-1632-2
Product Description
With the Conquering Turk. Confessions of a Bashi-Bazouk. George Warrington Steevens.