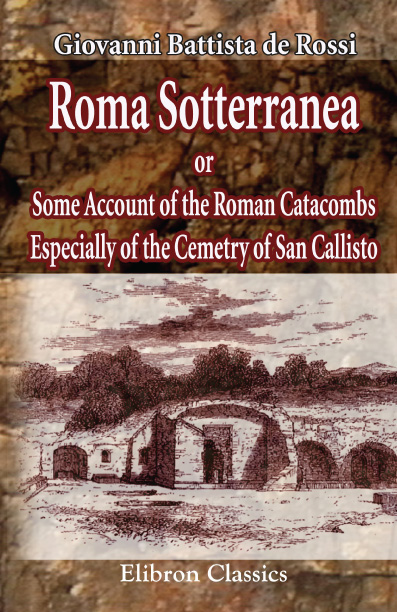 Roma Sotterranea; or, Some Account of the Roman Catacombs Especially of the Cemetry of San Callisto.
This Elibron Classics title is a reprint of the original edition published by Longmans, Green, Reader, and Dyer in London, 1869.
This book is in English. This book contains 487 pages. This book contains color illustrations.
ISBN: 9781421267166 (paperback)